Tentourage offers a rental service with personalized support throughout the realization of your project. A dedicated advisor assesses with you the potential of each location and the technical conditions to propose the most suitable event solution. Once the project is validated, our team takes care of delivery, installation, layout and set-down of infrastructure after the event.
In addition, Tentourage offers a turnkey glamping solution for festival organizers and full management of reservations, reception and on-site permanence to ensure festival-goers an ideal comfort.
SALE OF USED AND NEW TENTS
Tentourage offers part of its second-hand stretch tent park for sale. Our fabrics are meticulously maintained throughout the year so as to be preserved in optimal conditions and thus immediately available for second-hand purchases, with reduced prices and the Tentourage quality guarantee.
We provide personalized support from design to mounting for your new equipment acquisition projects on standard size models as well as on tailor-made, for your gardens, restaurant and terraces, rooftops or campsites.
We also offer, for second-hand stretch tents as for new, a training course for rigging and derigging as well as a maintenance, repair and storage service to allow you to maintain the most of your equipment throughout time, hence ensuring its longevity.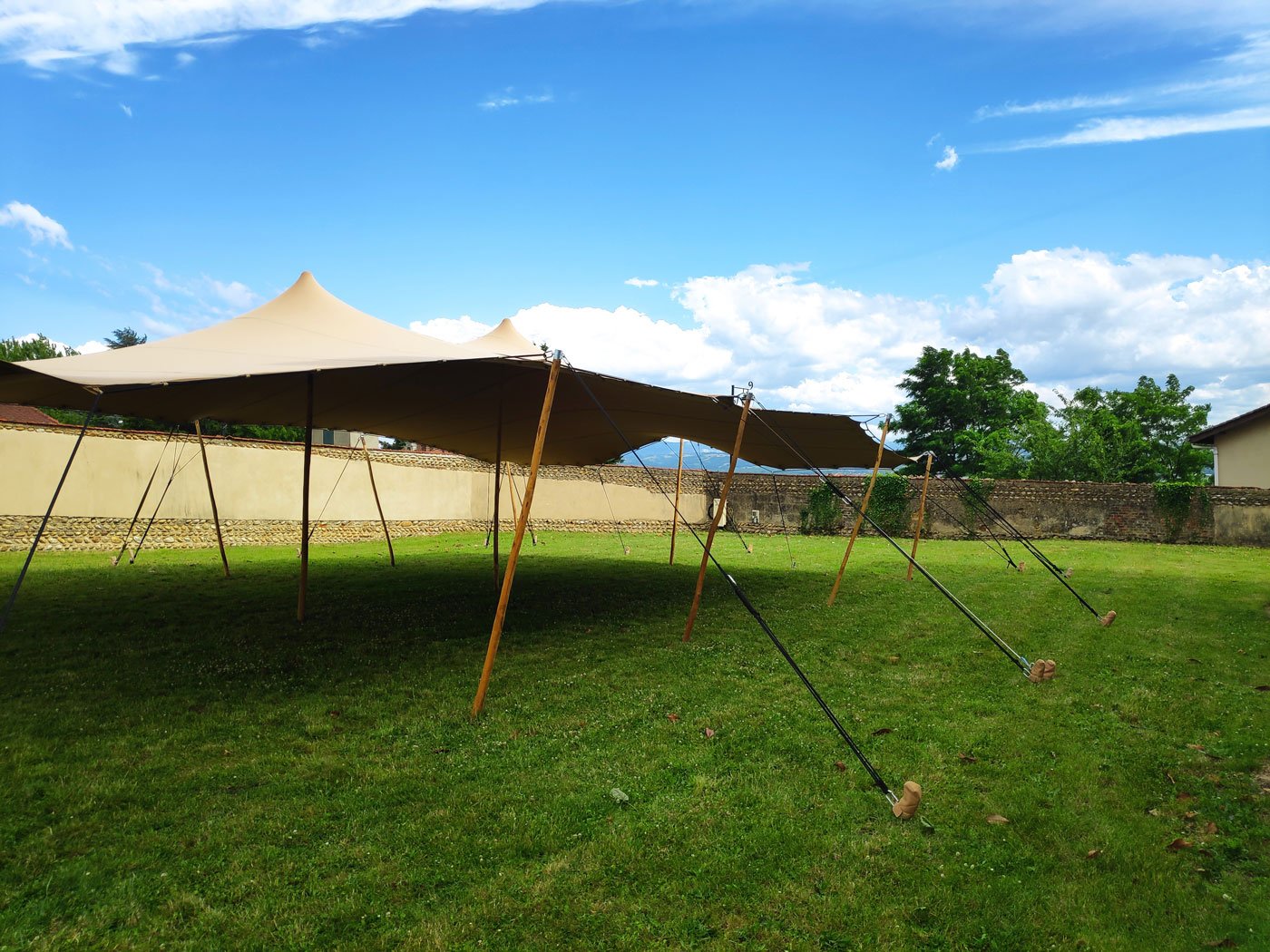 Discover more tents and other products...
Let us know what you have in mind, we are happy to assist you!